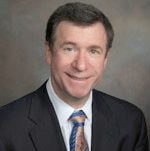 Today, I'm sharing this report on the remarkable potential of Stem Cell Therapy to help support the success we have had with it in treating a number of less-severe conditions. Our experienced pain management doctors regularly use Stem Cell Therapy to treat tennis elbow, knee pain, shoulder pain, Achilles injuries, degenerative disc disease, and sports or overuse injuries. My intent is that if you learn how this non-invasive procedure is performing miracles with an incurable condition like Down Syndrome, you might open your mind to trying it for relief from ongoing pain.
Improvement and hope
Recently, doctors in New Delhi reported that a three-year-old boy born with subnormal motor skills from Down Syndrome, responded positively to stem cell treatment. Although Down Syndrome is a genetic disorder with no permanent cure, experts concluded that Stem Cell Therapy can lead to some improvement and hope for a better quality of life.
The toddler was brought to a local stem cell specialist with serious delays in his development, the inability to speak, no neck-holding capacity, cardiac defects, and other issues. (About 50 percent of all babies born with Down Syndrome have a congenital heart condition.)
No adverse effects
The boy was treated with two sessions of Stem Cell Therapy, the first lasting approximately three months. A stem cell expert explained that after the first session, the toddler was able to recognize family members, and he began to crawl and babble. Also, the muscle tone in all his limbs improved. It was remarkable progress with no adverse effects.
These truly eye-opening results and improvements support the belief that stem therapy has the potential to replace damaged neurons, re-establish lost nerve connections, and provide treatment for various neural and congenital disorders.
Stem Cell Therapy is a medical breakthrough that provides hope for the future. But this simple, safe and natural treatment has already been helping patients at New Jersey Pain Care Specialists. If you suffer from a painful condition that has not responded to traditional care, contact our office to discuss what Stem Cell Therapy can do for you.
At the present time, Stem Cell Therapy is not covered by medical insurance.